Trustworthy Air Conditioning and Heating Services for the DFW Area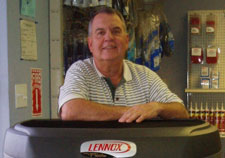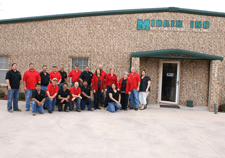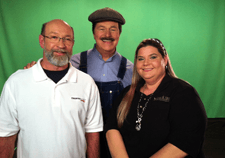 In 1979, Midair Air Conditioning and Heating was established with one thing in mind, help our customers get better quality air in their homes.

Donnie Broom founded Midair Inc. believing that honesty, quality service and customer care are the keys to building a solid business.

Now, nearly 30 years later, Midair Inc. has grown from a one man operation to a large fleet of fully equipped vehicles, large number of highly trained technicians, and a very much capable management team. But we still live by the same principle, help our customers get better quality air in their homes.

Contact us for more information, or request service by clicking the button below.


With extensive experience in air conditioning and heating, and thousands of satisfied customers in the DFW metroplex area, Midair Inc. has both the resources and quality service to meet all your air conditioning and heating needs

100% customer satisfaction. We're dedicated to making sure that you're happy with the work that you receive from us.
We offer warranties for all repairs completed on your Air Conditioner or Heating system, along with a complete safety and function check.

All suggested repairs will be explained in as much detail as possible, enabling you to make educated decisions for your home or business.
Mid Air Testimonials
Mike came out and changed out my condenser unit under warranty ... listened to me & didn't mind me looking over his shoulder (to learn for myself). Job completed just as the June monsoon began Thanks, Mike.
The young lady, Robin, who answered the phone was enthusiastic in helping me with my immediate needs and was able to send Chris out who was professional, informative and personable. I WILL use you again!My only question is can I request Chris again?
We've always had a great experience with Midair. Use them every year to maintain my unit, just like going to the doctor for a checkup. One thing is for sure, I don't want my air conditioner going out in the heat of the summer.